With more than thirty years of experience in providing environmental services, UEMS is the expert in offering you unparalleled solutions powered by innovative technology and extensive experience. We understand when it comes to hospitality, cleanliness is of utmost priority in order to achieve customer satisfaction. Therefore, we strive to provide high standards of housekeeping services to all our hospitality clients.
Our dedicated housekeeping professionals are well trained to deliver the highest standard. Our services include:
Room Attendant Services – All Room Attendants are trained to go above and beyond to accommodate specific/special requests and ensure that the rooms are cleaned to tip-top condition for every guest.
Linen Attendant Services – All Linen Attendants are trained to ensure that every guest's clothing and hotel linens are thoroughly washed and pressed, and all linens are properly sorted and assigned to the right place.

Project Specialist Services – All Project Specialists are trained to perform tasks like high-jetting for the floor, façade cleaning, carpet cleaning, floor polishing and scrubbing. They are deployed according to the hotel's site-specific requirements which usually cover all the hotel's premises.
Public Attendant Services – All Public Attendants are trained to ensure that all the restrooms are always maintained in good condition, in terms of cleanliness. They are also trained to wash, sweep, and perform other public area housekeeping works.
Stewarding Services – All Kitchen Stewards are trained to support our hospitality clients' Food & Beverage (F&B) operations. By providing quality and efficient kitchen stewarding services, we help our clients provide the best F&B experiences possible to their customers.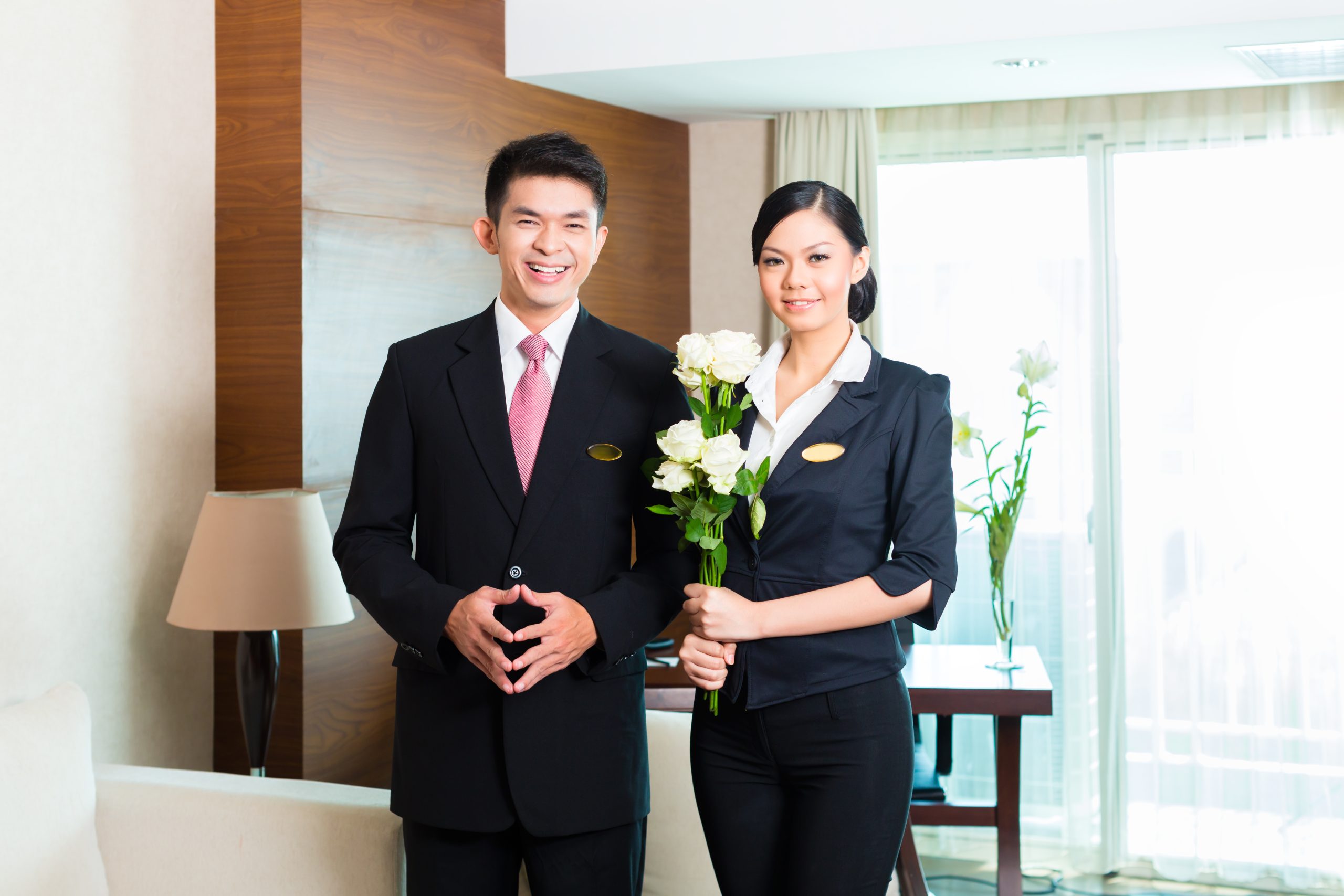 Should you wish to discuss any potential opportunities for us to serve you.